An increase in remote working has led to many rearranging their current quarters, either by building expansions to add more square footage or by simply renovating their drab rooms. A kitchen or a bathroom upgrade can increase the value of your home, but can also cost you an arm and a leg! However, adding houseplants, layering rugs, downsizing, may all contribute to making your space look like something out of a luxury magazine.
Believe it or not, even a little addition can significantly alter the atmosphere of your space. It's time to add sophistication to your comfort!
The Still Life

Abstract art is usually a terrific option when choosing premium decor for your home. The mysterious and dramatic quality of this style of artwork is what makes it so suitable.
Crystal Clear

An amalgamation of minimalist and chic is a candle stand. Add a little shimmer to your home decor with a crystal candle stand infused with scented wax so that your home smells of luxury!
Sassy Sidekicks

Create a focal point in your room or living room. Make sure to select a custom item that is both aesthetically pleasing and useful. Consider purchasing an eye-catching side table or a striking chaise sofa for your living area.
Culinary Delights

If you want to live in style, you must eat in style! A Crockery Set transforms your dining experience with its stunning style. Your tableware collection will grow and gain a royal touch with the addition of the set.
Gliding Over the Surface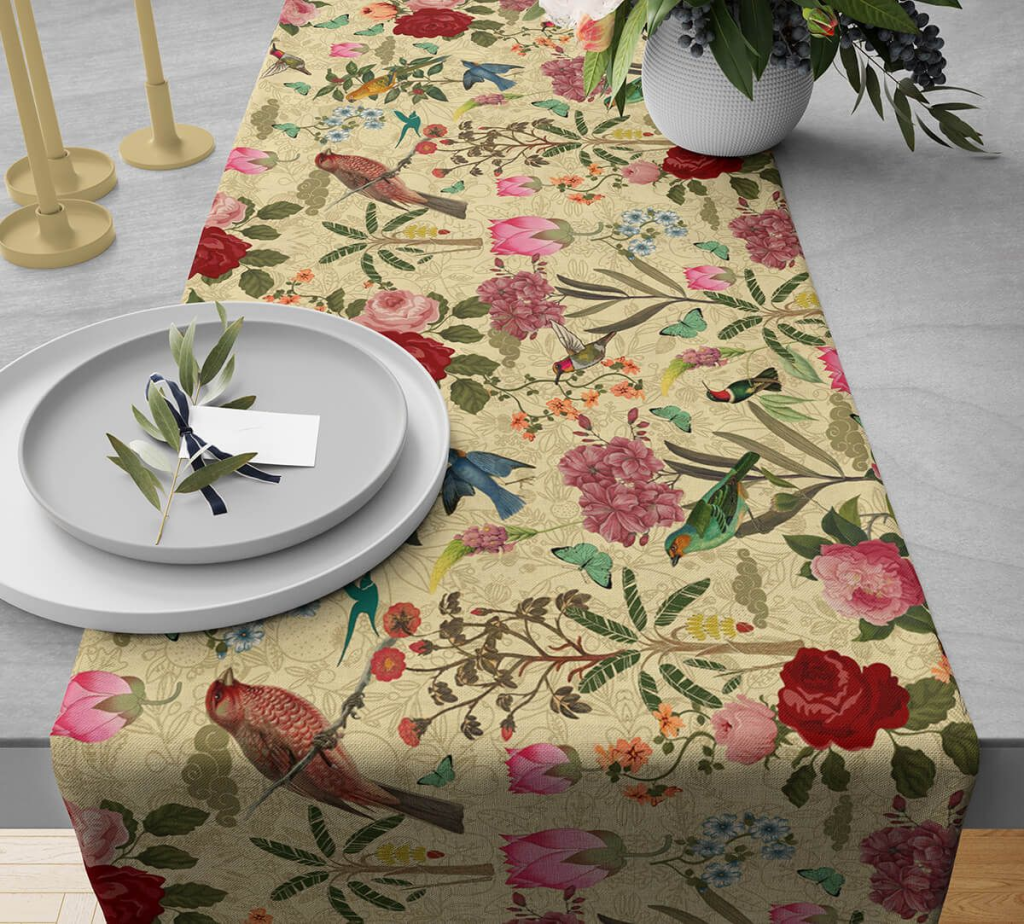 With great dinnerware comes an aesthetic tableware! A table runner will not only add a cultural and a luxurious touch, but will also make a statement to your space.
Modern Bliss of Antique Charm

This one's for you if your sensibility fits the Made in India storyline that is now popular. A wooden bench can glide into your hallway and show how indigenous art styles can be incorporated into décor.
Snack Attack

While adding elements may give a classy touch to your home, it is also important how one serves. A classic piece of bowl or tray can speak wonders of your home. No matter your prepared dish, even a few peanuts in a sassy bowl can do a lot of talking!
Shades of Autumn

Flowers are the essence of Luxury. Whether you want to add some warmth during the colder months or you want to fill your area with lovely visual elements like birds and flowers, a lantern can give you exactly what you need!
Classically Modern

There is class in Copper and Brass. It is a lovely container and is the ideal justification to prioritize your hydration. Copper is an ideal metal for storing water because of its antibacterial and antimicrobial qualities. Copper jugs provide a natural purifying process as a result, and drinking water from one increases immunity and speeds up wound healing.
Where Time Stand Still

Tape your walls with a wild allure. Have an empty wall? Want to make a minimalist yet a luxurious space? Need a statement wall for your bedroom/living room? A simple piece of paper answers all your questions.

"Luxury is each Detail" said Hubert De Givenchy. While to some it may just be about furniture or any piece to add to a space, the excitement however is how much that addition, from the opulent to the simple, contributes to make it look like your luxury space!