Christmas is just around the corner! It's that time of the year when we all plan what to get our loved ones. More often than not traditional gifts like flowers, chocolates, and jewelry can be the easiest gifts to buy. However, if you want to make an impact, you need to go the extra mile. We all have different people to whom we want to show our love and concern, whether it is a sister, brother, grandparents, uncle, or aunt.
If you are probably looking for some great Christmas gift ideas, check out the list India Circus has curated that will make your celebration with your loved ones a hit this year. These Christmas gift ideas will show your friends, family, and loved ones how much they mean to you.
Lamps

Christmas is a great time to show your loved ones how much you care by gifting them beautiful lamps! Lamps are a great way to add a festive touch to any home, and they make great gifts too. Whether you choose small decorative lamps, floor lamps, or designer pieces, these are sure to bring some extra holiday cheer into people's homes.
Scented Candles

Amid all the holiday hustle and bustle give the gift of relaxation and calm this holiday season with scented candles! Your loved ones can immerse themselves in the refreshing fragrances as they get ready for Christmas festivities. The best part is that these candles are not only beautiful but will also add a sophisticated charm to any home decor.
Planters

If you want to give a unique and stylish Christmas gift, consider giving a planter. Planters are a great way to add freshness, greenery, and style to any home or office. Plus, they make a great addition to any Christmas decoration scheme. Whether you choose a traditional planter or something more modern, your friends and family are sure to appreciate your thoughtfulness.
Wallplates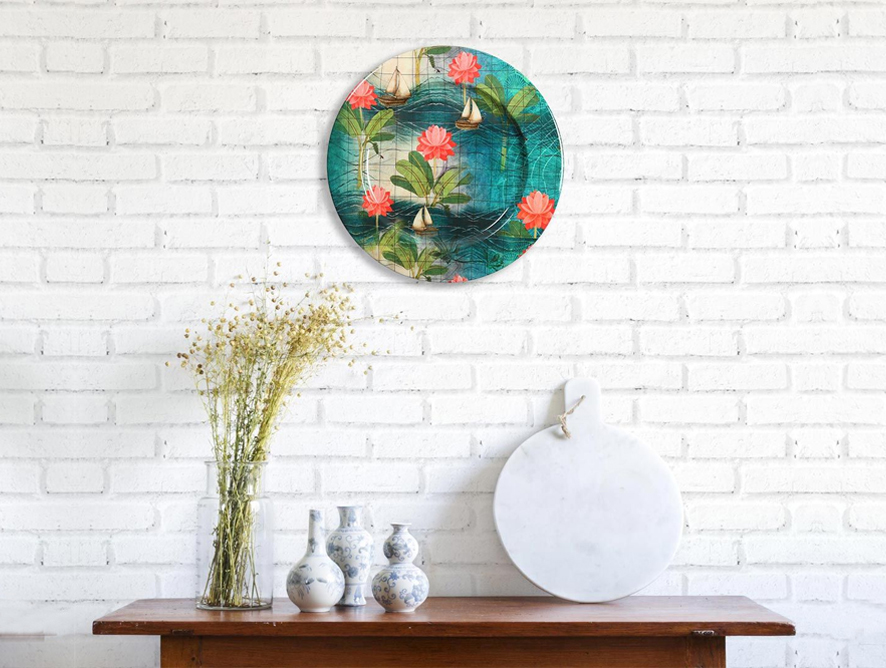 Wallplates are a sentimental and practical Christmas gift that will be cherished for years. It can be used and displayed in their home, and it will remind them of you every time they see it. Wall plates are available in a variety of styles, so you can find the perfect one to fit the personality of your loved one. It is a unique and thoughtful gift that they will enjoy for many years to come.
Copper Jug Set

Copper is a beautiful metal that has a long history of being used for a variety of purposes. A copper jug set will make a stunning and unique Christmas gift that will be cherished for years to come. It makes for a healthy addition to anyone's home decor. Plus, it is also a wonderful way to show someone how much you care.
Figurines

Decorative figurines can add pizzazz, personality, and allure to your home. By gifting a figurine this holiday season, you can also emphasize the different ambiance and atmospheres of your friend or family member's lovely home.
Mugs and Cups

Mugs are always a great Christmas present because they show that you care about someone's morning routine. We all love starting our day off with a hot cup of our favorite beverage, and it's even better when we get to drink it out of our favorite mug. Whether it's a tea lover in your life or a coffee addict, they'll appreciate a mug that shows you were thinking of them when you picked it out. So this Christmas, don't forget the mugs!
Steel Bottle and Tumbler Set

For the eco-conscious, outdoorsy person in your life, why not get them a stainless steel water bottle and tumbler set this Christmas? It's a practical gift that they'll be able to use all year round, and it's also eco-friendly and sustainable, so it ticks all the boxes!
Storage and Organizers
A desk is usually an area where people tend to pile up their things and let the mess accumulate over time. However, this doesn't have to be the case! If you know someone whose desk could use some sprucing up, get them a storage utility or desk organizer for Christmas. This way, they can declutter their space and have more room to be creative. Not to mention, a tidy desk usually leads to a clearer mind.
The best gifts are usually the ones that come from the heart, so think about what your family and friends would appreciate most. Hopefully, these gift ideas ease your Christmas shopping this year. Don't wait until the last minute to start your Christmas shopping – plan and get a head start on next year's holiday season!