With so many nostalgic fashion trends making a comeback, it only makes sense that the furnishing and decor trends follow. People are always looking for a way to make their space feel unique and the typical sofa or armchair can make the room feel a little dated. Bean bags are one furnishing item from back in the day that are popping up everywhere. Staying indoors has become a preferred form of enjoyment and comfortable furniture is being used to cater to this need.
The use of a bean bag can add some quirk and fun to your room and completely transform it. In addition to this, the bean bag also provides a host of health benefits that you may not be aware of, one of them being that the chair provides a lot of support for your body, allowing you to sit with very little pressure on your back. They adjust to the shape and size of your body as you sit on them, supporting your body rather than forcing it into an unnatural and uncomfortable posture.
Bean bags can be used by people of all ages. These comfortable seats are versatile and functional , a good choice for areas where you want to spend hours lounging close to the floor, for example when you're having a movie marathon or binge watching your favorite TV series📺 on the weekend.
Here are some tips and tricks on how to seamlessly incorporate these functional loungers into your space.
Think About Levels : Bean bags by nature are closer to the floor than other types of furniture. So ensure that the height difference makes sense with the other pieces in your space to give the room a cohesive look. For example , place a low lying coffee table near the bean bag to make it more purposeful in the living room
Versatility at its best : Bean Bags are a very versatile piece of furniture. They can be used as couches , chairs and even a comfy spot to take a nap. Give your modern residence a traditional twist with this colourful Bean bag, the flowers and Indian motifs coming together in this unique design are made to fit a variety of spaces. So make sure to choose the one perfect for your space by considering the various colours, shapes and sizes.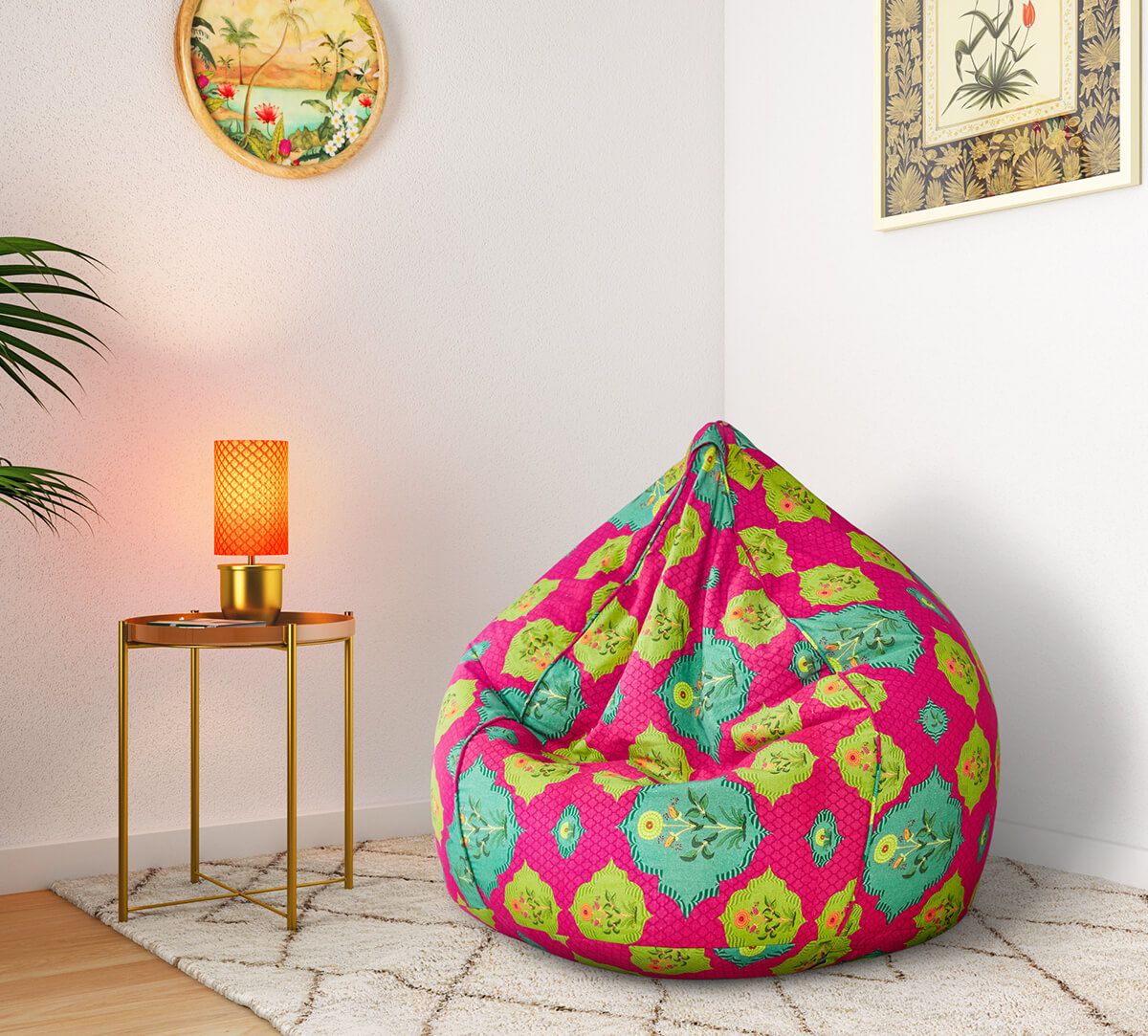 Near A Window: Using the bean bags height to your advantage by placing this bean bag which dawns a piece of art depicting a gorgeous symmetry of patterns of lotus and lamp near a window where it would work well instead of using a traditional piece of furniture as the chair / sofa would have a higher back and block the natural light from entering your space.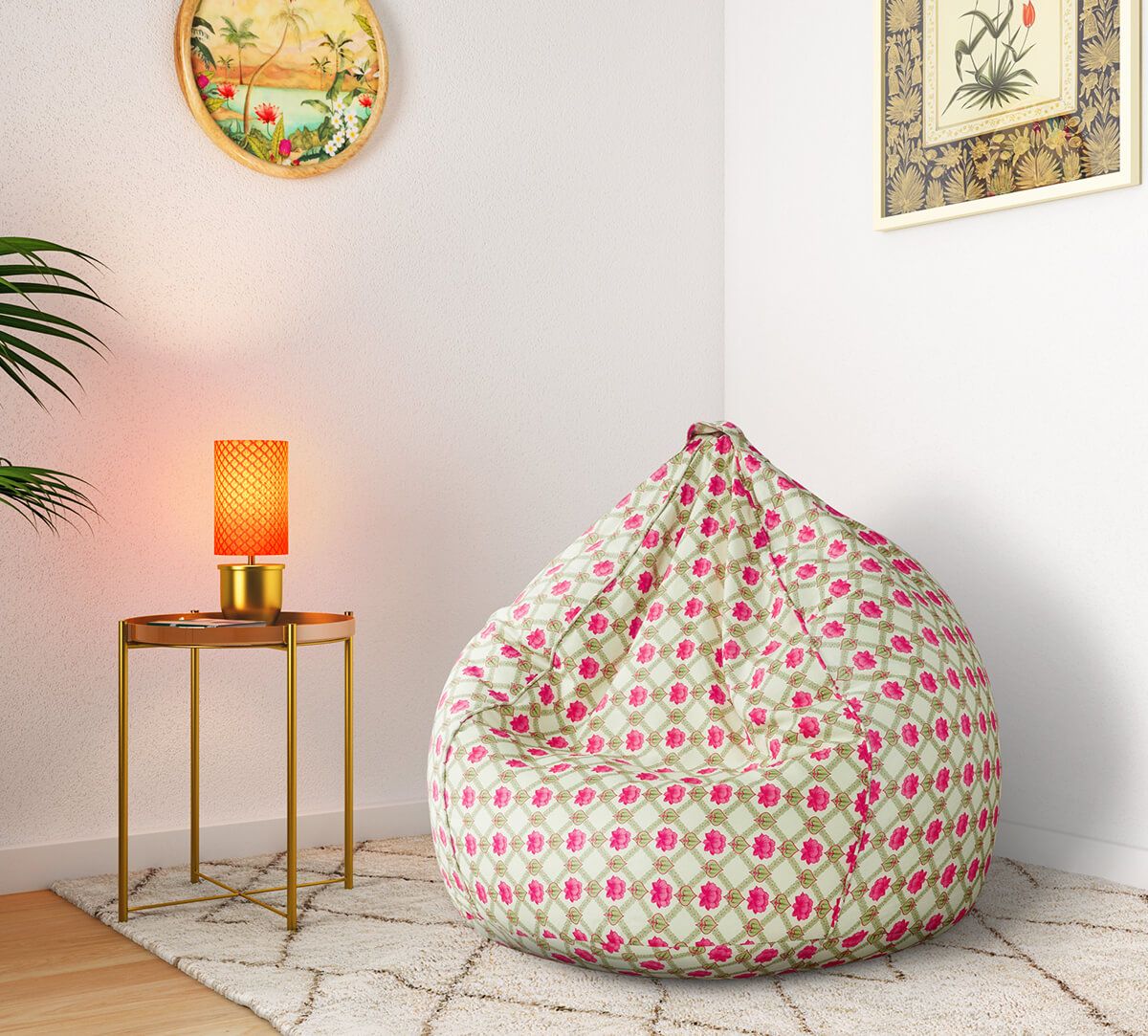 Place It Where You'll Use It The Most : The most important point of incorporating a bean bag is choosing where to place it. A bean bag placed in the dining room may not have a lot of use but keeping it in a room such as the living room , or media room in front of the television will ensure that is being used to its maximum potential
Use a bean bag cover : By using a bean bag cover you not only make it easier to clean up incase of any spills and stains but can also keep transforming your bean bag. Make your place cosy and inviting with this Bean Bag the motifs and shades of crimson, turquoise and dark maroon intertwine making space for pines which will enhance the look of any room in seconds.
While the above tips can help you incorporate and highlight your new piece in order to make it stand out with ease . A bean bag can be one of the most unexpected, yet delightful addition to your space. It offers the quintessential laidback style and can easily be dressed up with pillows and throws to look high end.